Thanks, Iowa - Now More People Don't Trust Elections
Failed first presidential vote of 2020 raises the risk of conspiracy theories, low confidence and lower turnout
Publisher's Riff
for more analysis, listen to Reality Check on WURD, Mon-Wed 10am ET streamed live at WURDradio.com, in Philly on 96.1 FM / 900 AM | #RealityCheck @ellisonreport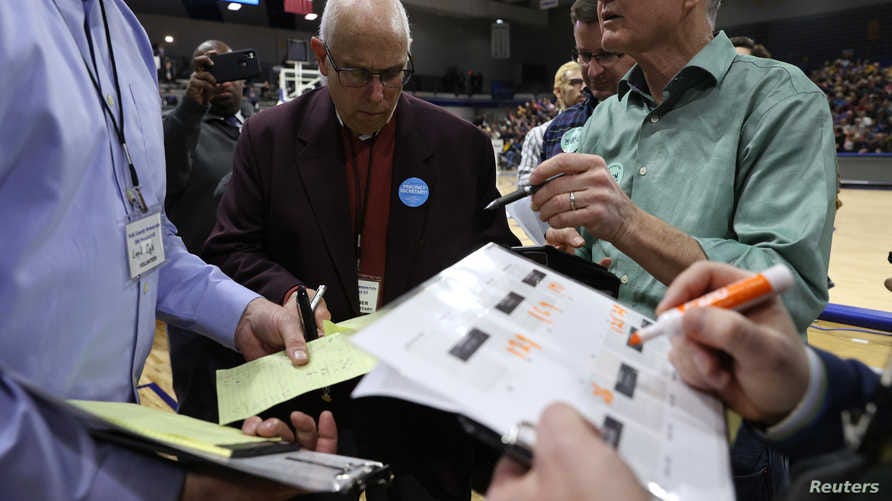 Maybe you could have written a better script for a sloppy, comedic political thriller. Democrats - amid all these mounting concerns over election security and manipulation - hire a relatively unknown technology firm called "Shadow" that's spawned from an equally unknown non-profit to create a brand new app to efficiently tabulate the official results of the first vote of the most high stakes presidential election in modern American history.
That obviously didn't turn out well at all. But, more destructive that the delayed result is how this episode risks further eroding public confidence in the political process and the concept of fair and open democratic elections.
That's why it's a very dangerous mistake for Democratic presidential campaigns and their surrogates to push unverified conspiracy theories or to claim this caucus was rigged. Bad enough it happened. Worse, still, that conspiracy theories about what transpired in Iowa last night are now rampant and relentless in some circles. Public confidence was already shaken about election security, as a recent NPR/Marist poll tells us …
More than 4 in 10 Americans overall don't believe the United States is able to keep the next elections secure. For Democrats, that number is very troubling: a combined 66 percent of Democrats - versus just 11 percent of Republicans - have little faith or confidence in U.S. election security. Non-Whites and women are most likely to believe that not all votes will be counted in this election
Based on what the facts tell us, the Iowa Caucus was a clear case of monumental incompetence from the Democratic National Committee on down to the Iowa Democratic Party. In a frantic rush to stay "relevant," Iowa tried too hard: the state heard all the complaints about how White it is, that it's really not representative of the nation's diverse electorate and it doesn't deserve "first state" status in a presidential election. So, if made an already complex caucus even more complicated and convoluted. It commissioned an app to make that confusing caucus look technologically sophisticated - without testing it or properly training people on it statewide (especially when you consider most polling place judges or precinct captains may be too old to understand the technology: over half the nation's poll workers are over the age of 60). In that rush, it stumbled hard.
Ideally, in a better world, an easily accessible voting franchise run on seamless tech is the way to go. Last count, 14 countries are relying on internet-based voting or "i-Voting" to ensure accessible elections. But, if electronic or app-driven voting can't be done right, don't do it all. Keep it simple. Keep it paper until we get to that point.
This is not about Iowa. It's about the damage done to the rest of the electorate. After years of substantial and confirmed accumulated evidence that Republicans have systematically manipulated elections and suppressed voters since long before Trump's 2016 election win, the Democratic Party establishment will now be peppered with a sustained onslaught of speculation that it's doing the same thing - even if that's not the case. The optics don't look good. This is a very high stakes, end-of-times election which will require historically high levels of turnout to overwhelm anticipated election insecurity and voter suppression engineered by Republicans in a vicious bid to win at all costs. Lowered confidence in election process and systems only translates into lower turnout. Democrats - already saddled with a crowded primary field - are not acting like they need that turnout to win.