Beware of Brands in a Moment Like This
Consumers, employees and activists alike are learning that sneakers and soap are distractions in the serious matters of race, gender and culture wars
Alan Kelly | Contributing Editor
More special analysis at #RealityCheck on WURD every Mon - Thur, 10am - 1pm ET LIVE at wurdradio.com or WURD TV at facebook.com/forwurd or by WURD app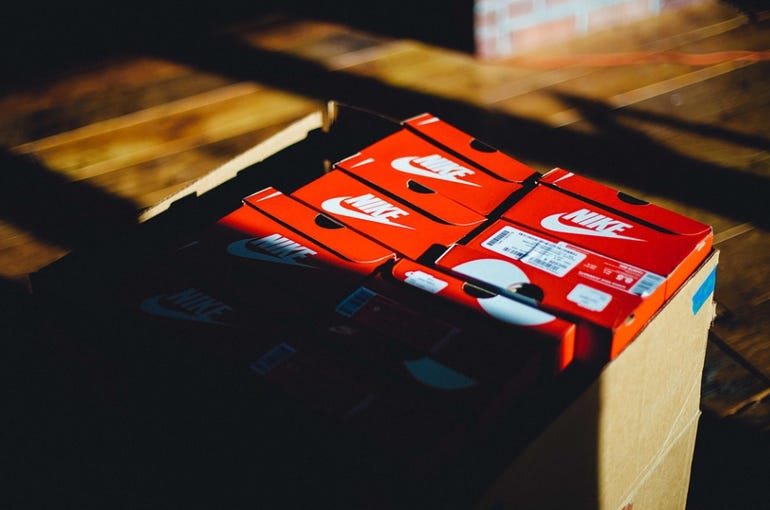 The nine-minute murder of George Floyd was real and raw. And it deserved real and raw response. But when sports gear maker Nike dropped its Just Don't Do It video shortly after, I had to wonder if the counter-intuitive spot was more about self-interest than public service.
True, it's message was pitch-perfect. Yet, its speed of delivery and creative polish smacked of something less genuine. Mainstream media were unconcerned, if not impressed. But some knew better. Responding to an advertising industry survey, one wrote "I certainly do not want to be lectured to by a multibillion-dollar company about what I should do."
Like the idiom of the dog that chases and catches the car, Nike has caught something far larger than it can handle. The trademark swash is no longer a brand of choice for the Black community; it's competing for pastor, social worker, father, mother, friend, mentor, teacher and coach …
For once, don't do it. Don't pretend there's not a problem in America. Don't turn your back on racism. Don't accept innocent lives being taken from us.
In a similar sphere of influence Unilever has crafted the meaning and merits of its Dove soap brand into a self-esteem curative and more recently as a champion against hair discrimination:
At Dove, we believe no young person should be held back from reaching their full potential … low body confidence and anxieties over appearance keep young people from being their best selves, affecting their health, friendships, and even performance at school.
It's hard to reject such sentiments, and it's impossible to argue that brands like Nike and Dove aren't putting a check on racist and sexist norms. Except that they are inanimate and conflicted by the necessity for profit and growth. They harbor and consistently hide a motive that is not shared by their targets.
Other brands are making similar overtures but with far less savvy or reputation for charity. Bank of America is a ham-handed example with its $1 billion commitment to distressed communities – a program whose costs will be passed back to its customers, distressed and privileged. Giving away money or lending money is not, after all, what banks do best. And whereas Lyft is giving $500,000 of ride credits to civil rights groups – and hoping to get credit for its good will – its efforts are bypassing its most immediate competitive advantage of service and safety.
Is this news-making or news-jacking? Whatever the answer, influence professionals will consolidate their wins and move to the next level. Sneakers are saviors of #BlackLivesMatter and soap is a #MeToo champion.
Up to this point, the work of the $500 billion influence industry has been innocent enough. But for the likes of Nike and Unilever the constituencies they've cozied to are in trouble. People of color and women desperately require equal protections, rights and recognition to advance. So who could blame them when they look to their ostensible heroes and for mistaking brands for brothers. They might accept the Nike swoosh on the seatbacks of classroom chairs. They might accept Dove soap dispensers in every washroom. They might thank Nike for its support of Black candidates. They might thank Dove for underwriting a women's rights movement.
And where will it end? Could the day come when one of these brands is named Time Magazine's Person of the Year? Could another humbly accept the Nobel Peace Prize?
Brands Are False Idols
Since the pioneering days of master influencers Edward Bernays and Arthur Page, commercial persuaders have plotted their way to their customer's affections, and with little resistance.
From Bernays' torches of freedom, which tricked throngs of women to take up smoking, to Arthur Page's captaincy of the suffocating AT&T monopoly, the targets of their propaganda have not only indulged but celebrated these ostensible good intentions.
Now it's time to chase a new car because consumers, employees and activists alike are learning that sneakers and soap are distractions (if not exploitation fodder) in the serious matters of race, gender and culture wars.
My advice to the influence industry, particularly Nike, is to just shut up.
The solution is now to return to what you actually do: Make and offer stuff that works, works well. You'll hate it. Your brilliance is in your branding. But you should be smart enough to know when to stop. You are otherwise approaching your own crisis – a cultural awakening that understands and rejects the meddling of brands and their impersonation of the people and institutions who actually matter.
Diversity, equal protection and environmental reclamation are all things you can and should embody, but not advertise. Embrace diversity, demonstrate equity, hit your carbon quota, and leave no footprint. Do that, but without the shallow manipulations and shaded boasts.
Like dogs, brands have caught their respective cars. They never thought they would. The lesser attempts, like Bank of America and Lyft, have exposed their duplicity. The best, like Nike and Dove, have exposed their attempts at idolatry. The new game is to execute. What consumers of so much commerce need are products and services that work. What employees need of their employers are companies that work. What we all need is for everyone and every organization to do what they do best. In a phrase, to Just Do That.
powered by …